or, Can You Update Your Beliefs When Needed?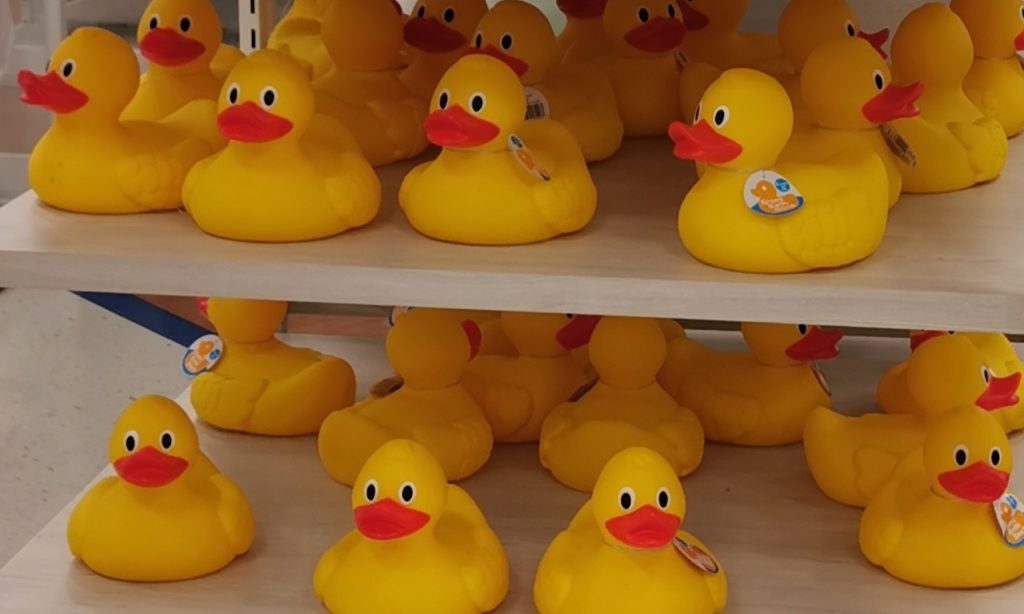 I have a duck collection. But there's a problem…
My ducks won't stay still.
I want to get my ducks in a row, but they keep moving, and I don't know what to do about it!
Actually, these ducks are just a metaphor for my beliefs about the nature of truth and reality. My beliefs keep changing based on the information I get.
The more I learn, the more I adapt my beliefs to fit the known facts, so my ducks line up again.
Trouble is, I still don't know enough, and so I may not yet be perfect in all my understanding about God, about the nature of reality, and about life.
Here's what I wrote about the situation last night – about my search for the truth.
Tell me what you think about this.
THE LIGHT
I'm hoping for some answers,
Looking for what's right
Wandering through the dark
Searching for the light
Searching, ever searching,
I know my quest is right
Groping in the dark
Praying for the light
If only I could find you
It would end my plight
Searching, ever searching,
To find you, if I might
My reward, it lies before me
I'll be dressed in sheets of white
Resting on my pillow
When morning comes so bright
And when I've finally found you
It will be a brilliant sight
To see everything I'd hoped for
And shine, forever in your light.
____
As for my ducks…
Actually, many of my beliefs do line up, and the logic makes good sense. I'll explain why in future posts.
How solid are your beliefs? Are you ready for change?
Til next time…