Depression, loneliness, despair. Most people have been there —
Sorry, the rhymes were meant to start further down.
Let's look at what you can you do, when you're feeling blue.
Sorry again! I think I'd better get all the poetry out of the way first.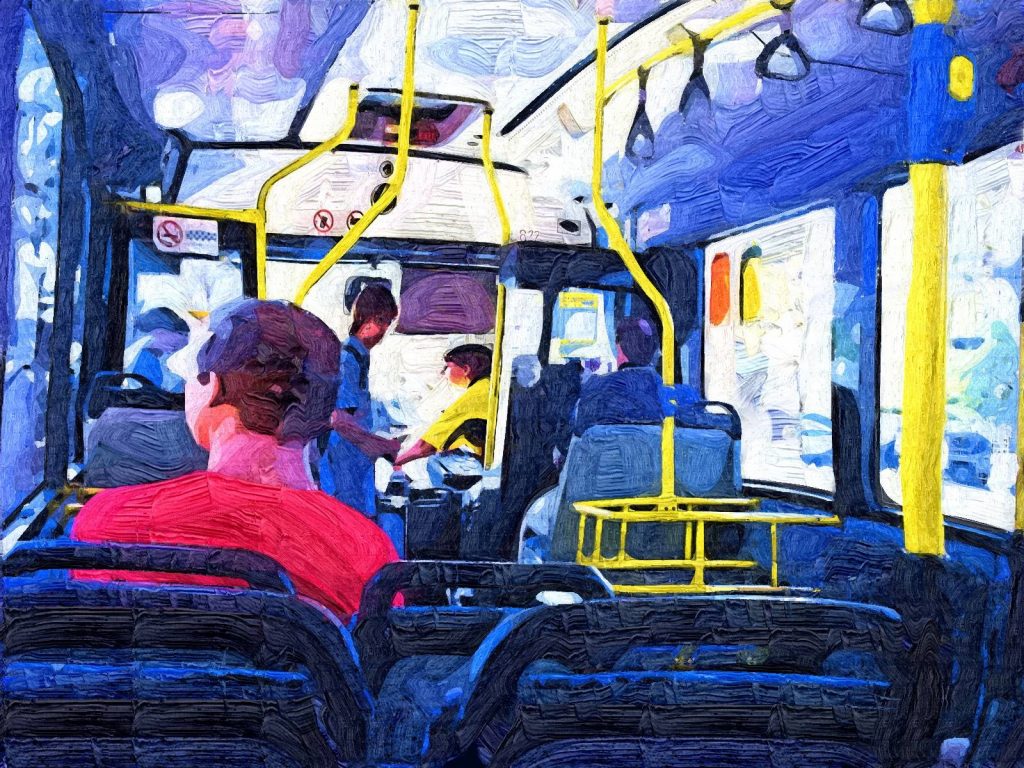 Here goes:
THE BUS TO NOWHERE
Today I could take a holiday
And visit somewhere nice.
Maybe take the bus to Burleigh
(Avoiding Surfers Paradise).
I'd go down by the sea
Where the breeze blows on my face,
And then buy a cup of coffee
In a certain lonely place.
Then walk up to the bluff lookout
To see the blue sea, blue sky sights.
And stare down at the rocks
From dizzy, dangerous heights.
And I'd consider all the seagulls
And I'd make my mind up not to fall.
They fly around forever.
But I don't fly at all.
Then… I'd walk back to the bus stop
Feeling hardly any pain.
Some days, I take a bus to nowhere
Then I come back home again.

Before I talk about what you can do to shake the blues, here's what not to do.
Don't take drugs, don't take booze, and don't throw your life away.
Whatever doesn't build you up will generally tear you down, so don't be stupid.
Excluding medical help, which is totally outside the scope of this article, here are
THREE IDEAS FOR BEATING THE BLUES:
1) Change your scenery or location
2) Change your plan
3) Change your thinking
A change of scenery may only be a temporary fix, as illustrated in my poem. But it may help, because it can change your mood and give you time to reevaluate things. Sometimes stuff just takes time to work through. As the Bible says, weeping may endure for a night, but joy cometh in the morning. (Psalm 30:5)
A change of plan. You need hope, and having a plan can give you hope. You need to get a vision for yourself of what could be, not what is. Again, to quote the Bible, where there is no vision, the people perish. (Proverbs 29:18) There are lots of books about goal setting, and they might help, but just ask yourself, What's the next step I can take in order to make things better? That's how you begin to make a plan. Take it from there.
A change of thinking. Negative thinking will take you deeper into depression. Although your thinking may seem like it's on autopilot, you can steer your thoughts if you really want to – your thoughts are actually choices you're making! So – begin by refusing to dwell on any negative thoughts and choose to focus on the things you can do to make your life better. Be thankful for every asset you have. It may take a little effort to change your thought habit patterns, but it works better than any pill in the long run. Bible quote time: In everything give thanks, for this is the will of God. (1 Thes. 5:18) And another one: Be transformed by the renewing of your mind. (Romans 12:2)
Change your thinking, change your mindset, change your life. Take a bus to nowhere if you like, but make sure you get home safely.